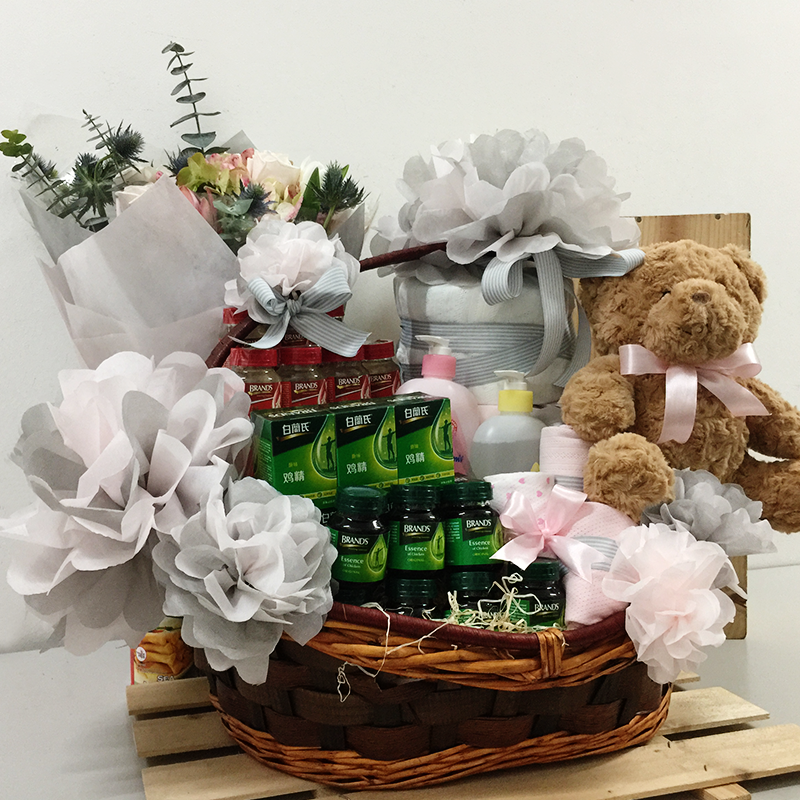 Baby Brands Basket (Deluxe)
Assortment of fresh and hand-crafted chiffon flowers, Brands Essence of Chicken, Brands Birdsnest, baby towels, shampoo and other gifts.
Please state any colour, flower preferences and allergies you may have at check-out. We will do our best to accommodate your requests.
---
Flowers and items used may vary as they are a product of nature and subject to availability, final product may not be an exact resemblance of photographs.
If you wish to make an enquiry or urgent requests, feel free to contact our store directly at 9634 6779
---